Some of the traditional food that is present comes with highly rich and unique taste with more addition of spices. Some of the special dishes that are present in Dubai for the visitors are as follows.
Camel Stuffed Meat
Delicious Al Harees
A Common Shawarma Dish
Delicious Al Machboos
Hummus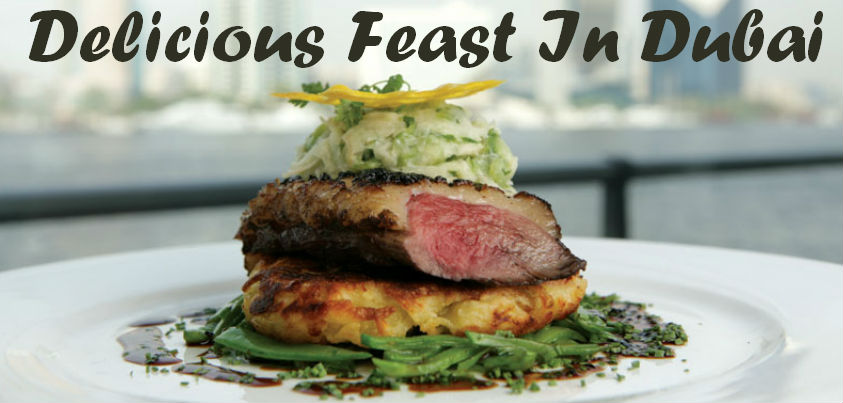 Camel Stuffed Meat
A very popular Dish In Dubai is the Stuffed Camel which is also included in the Guinness Book of World Records as the biggest served dish in world.
The dish includes whole camel, one lamb, 20 chickens, boiled eggs, fish and rice with lots of other major ingredients and also considered as one of the amazing dishes.
Delicious Al Harees
The Al Harees is one of the most famous dishes in Dubai with highly delicious taste which makes most of the visitors to come for this special feast.
This is completely made with the meat and wheat in a very simple and elegant way with few ingredients and the prepared time takes to comparatively longer time.
This dish is specially prepared during Ramadan and Eid festivals in the clay pot with coal almost overnight.
A Common Shawarma Dish
The most commonly used and prepared dish all over Dubai is Shawarma, also famous all over the Asian countries.
It is prepared with lamb or chicken with a paste mix of garlic sauce, pickles, fries and tomatoes which is almost like kebab.
The people of Dubai used to take this Shawarma with a special fruit drink made from strawberry and banana.
Delicious Al Machboos
The most traditional dish which is very famous in Dubai is this Al Machboos, which is made with ingredients including rice, meat, onion and dried lemon and other seasoning species that includes spices and salt.
The meat is separated and rice is added with the mixture and cooked well and served hot.
Hummus
It is a very common dish that is that is prepared from Tahini paste, olive oil, chickpeas, salt and garlic, lemon juice etc.
This dish is served like the Shawarma with pita bread and is a perfect appetizer.
These are the special dishes that can be tasted only Dubai with it s traditional taste. The visitors who wish to Travel To Dubai make arrangements for the Dubai Visa, with very less documents required.