Dubai is to enjoy reasonable and to carry loads of memories also to make some of the interesting option for making the best while for the overall travel.
Experience The Height Burj Al Arab
Enjoy The Sight Of The World's Tallest Burj Khalifa
Enchanting Fountains Of Dubai
Royal Atlantis Hotel
Enter The Village Of Dubai – Global Village
Experience The Height Burj Al Arab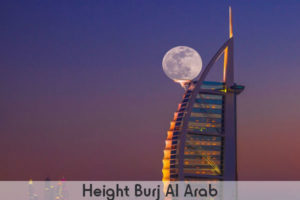 Burj al Arab in Dubai is considered as the world's only seven star Hotel which makes your Travel interesting. You can enjoy the view of this Hotel from this height and the architecture of this building to enjoy the sail and flow to make sure the view of skyline is perfect. Burj Al Arab is the fourth tallest Hotel In The World and This is one of the majestic buildings in Dubai where you can feel to have been at the best location where the person can enjoy the awesome sight. The view of the Hotel from the above is a pleasure to witness.
Enjoy The Sight Of The World's Tallest Burj Khalifa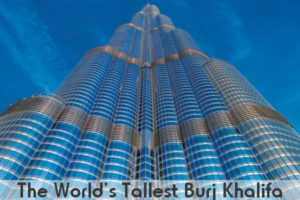 The Burj Khalifa in Dubai with the structure tallest in the world amazes the visitors with sheer brilliance of engineering and technology. This building is done with the best architecture and an in line formation and also considered as the highest viewing platform in the world. At 124th floor of this building is located an observatory which is world's tallest tower. You can enjoy the complete view and sight of the Middle East from this height.
Enchanting Fountains Of Dubai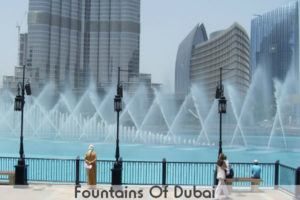 Located at the base of the world's tallest tower this beautifully constructed and the dancing fountain catches the attention of everyone. The special feature of this fountain is that it shoots water jets to as high as 500 ft. The fountain is totally of 900 ft and has 5 has five circles that varies in size of arcs.
Royal Atlantis Hotel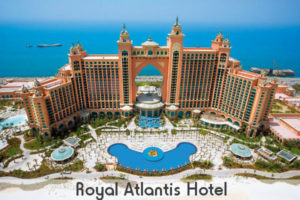 This Majestic Hotel Resort is located at the Palm where the visitors can enjoy the beauty and get the wonderful captivating moments to have a lifelong memory. This hotel includes marine habitats, Water Park, white beaches, 18 world class restaurants, spa- ShuiQi etc. This is the perfect way to enjoy your Holidays In Dubai.
Enter The Village Of Dubai – Global Village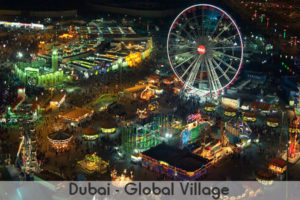 For more than 15 years the Global Village In Dubai is been providing several level of cultural entertainment along with the international shopping to make the visitors engaged. Live dance performances and stages shows, Delicious Cuisine, other cultural activities etc make this village most entertaining. The handicrafts and other articles are that are available here give a unique look. You can also enjoy thrilling games, rides and complete entertainment can be witnessed.
Get your Dubai Visa now and enjoy your holidays!