Dubai is the land for fun and entertainment, for all the age groups of people. The level of entertainment has more to do in this city. You can do all the wildest fun and activities in this region which you can be remembered for a long time in life. All your imaginations of fun filled entertainment can come true in Dubai.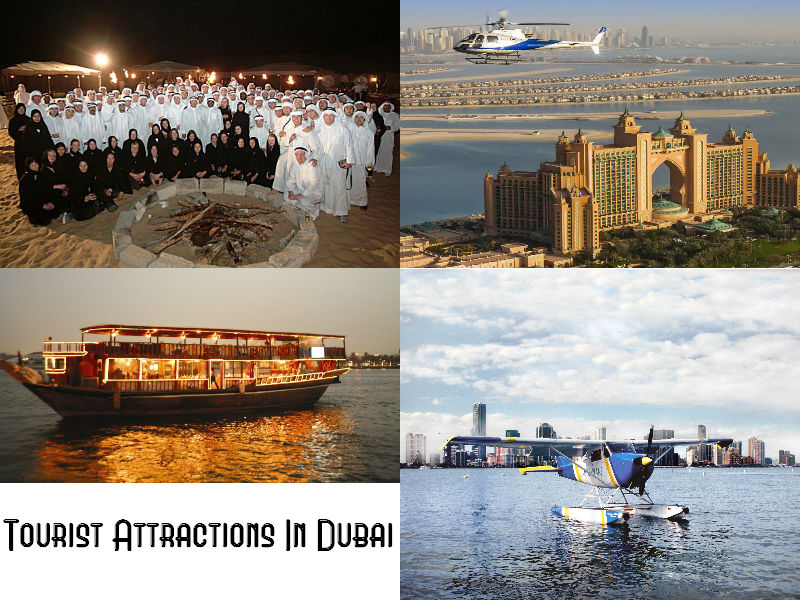 Have A Ride In 4×4 To Experience The Sunset Desert Safari
During this safari the Sand Boarding, desert Camel Riding, Barbecue Dinner with Live Show can be enjoyed. This gives the best of the excitement in the golden desert to have a traditional Persian rug and food under the stars can be enjoyed.
Fly With The Private Helicopter Tour
This is a best that you can experience in Dubai for a thrilling helicopter ride over the Majestic City of Dubai. You can get the bird's eye view from the tallest distance of the famous sites and buildings of Burj Al Arab, Jumeirah Islands etc.
Enjoy The Dhow Dinner Cruise
This is a Water Activities with the cruise and lot of fun all around. You can enjoy this romantic evening in the cruise with the Dubai Creek provided in the onboard along with enjoying the decorated Dhow, a sumptuous buffet dinner with all the dishes served.
Have An Overnight Stay At The Desert Safari
This is an 18 to 19 hours overnight excursions experience at the sand dunes of Dubai. You can also enjoy the Camel back ride with the traditional belly dancing and large feast of the Arabian delicacies. This will surely be the best overnight desert excursion you can have.
Travel In The 40-Minute Silver Seaplane Flight To Explore
This is a complete flight that takes off from the center of the sea and to the skies for a 40 minute air route. The silver seaplane flight takes you to the best landmarks such as World Islands, the Burj Al Arab Hotel, and Palm Jumeirah etc. You can enjoy the Dubai coastline as well.
Spend Time With The Dolphin At The Bay Shallow-Water
This is a 75 to 90 total program where you can have the best experience in Dubai. This will be the best water activities that you can choose from the two dolphins to have an awesome experience. The crystal clear water and the playful dolphin give the best time in the waters.
The Travel Visa To Dubai is the most essential document for you to fly to this country for your holiday, to make sure a pleasant service and treatment in Dubai.