Listed Are Some Of The Tallest And Beautiful Buildings Of Dubai:
Rotating Skyscraper
Burj Al Arab
Hydropolis
Burj Khalifa
Ski Dubai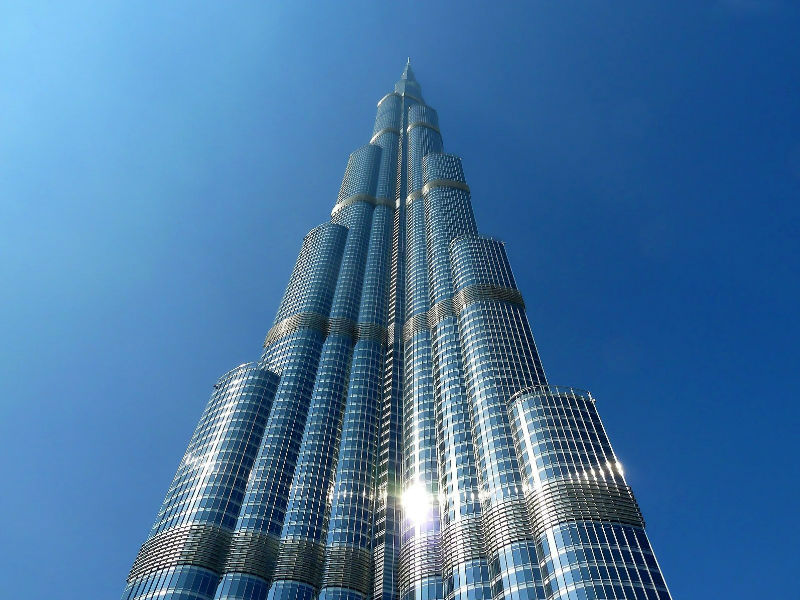 Rotating Skyscraper:
The Rotating Skyscraper is going to become one of the latest Attractions Of Dubai. This Rotating Skyscraper is proposed to be a 68 story building. It is a combination of hotel, apartment and office tower. The special feature of this building is that the floors will rotate 360 degrees and each floor will rotate independently. The shape of the tower will be shaped like a doughnut and the center core has the elevators.
Burj Al Arab:
Burj Al Arab is known as the world's first seven-star hotel. The Burj Al Arab is in at the height of 1,053 feet and it is known as the world's tallest hotel. This is located very close to the Jumeirah Beach and it stands in the artificial island which is connected to the main land by private curving bridge.
Hydropolis:
Hydropolis is one of the best buildings which bring new dimension and view to ocean view room. The Hydropolis hotel is the world's first underwater Luxury Resort and hotel and it is 66 feet below the water. This consists of 220 guest suites.
Burj Khalifa:
The Burj Khalifa is the world's tallest building which is situated in Dubai which stands over 828 m tall and this building has more than 160 floors. This is the tallest free standing structure in the world, which also has the record for the highest occupied floors. The elevators of Burj Khalifa have the longest Travel Distance in the world and the world's tallest elevator service.
Ski Dubai:
Ski Dubai is considered one of the largest indoor ski resorts and it is the largest in the world. The total area of this building is around 22,500 sqm of indoor ski area. This Mall of the Emirates is also a part of Ski Dubai. The Mall Of The Emirates is one of the largest malls in the world with 25 stories high. The Dubai Tourist Visa is necessary for the people who wish to travel to the Dubai.